1 Day Soul Spa Retreat
North London
December 2023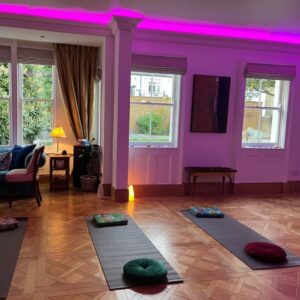 One Day Yoga Retreat
Sunday 3rd Dec '23
10-4pm Including Lunch
Yoga Weekend Retreat
Friday to Sunday
Spring 2024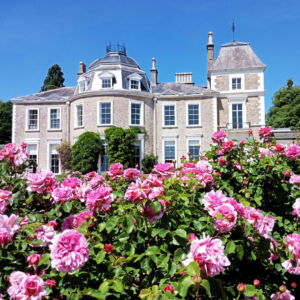 Kent Country Retreat
5-7th April 2024
All Inclusive
We currently teach our Yoga Workshops from a delightful private venue in High Barnet. Upon booking your space we will send you the venue address.
All of our workshops aim to deepen your understanding of the practices and encourage you take responsibility and apply them sincerely and regularly. They are a break from normal routine and have been likened to mini-retreats. They:
Allow you to go deeper in your practices
Improve your understanding and have your questions answered in details
Have a self-practice program relevant to each workshop
Get motivated to apply practices sincerely and regularly.
We can run these workshops for you at your own events or for parties and corporate events. Contact us to find out more.
Bandha, Mudra and Pranayama

Half or full day or weekend session with slideshow – usually 30/70%ish theory/practical.
Exploring the Bandhas (locks), Mudras (seals) and Pranayams (breath/energy practices) of classical Hatha and Tantric Yogas. Helping students to deepen their understanding of the physical and energetic core and how these relate to meditation and spiritual advancement.
BRO Yoga
Yoga workshop for men - a two hour mixed practice of postures, breath work and mindfulness practices to help improve flexibility and core strength, internal organ and glandular health/circulation as well as relaxation techniques to promote improved performance in all arenas of life.
Chanting
2 hour session introducing the basics behind voice work and some popular chants which bring great joy, friendship, peace and invigoration.
Eye Yoga
2 hour session with slideshow to share the practices which help to maintain eye health, mental health and concentration.
Meditation (Mindfulness)
2 – 3 hour session with a mixture of practices introducing or enhancing meditational practice/experience – Indian/Chinese and Tibetan practices.
Nada Yoga (Sound Yoga)
This taster workshop will introduce exercises that make you aware of 'how you stop the flow of the breath and voice unconsciously' and that by becoming conscious of the Anatomy & Physiology of breathing and vocalising, enables you to consciously reprogram your body back to its 'open state' - 'Be open to receive your full breath and let it carry your voice naturally and powerfully to the world'.
Pranayama
Two or three hour breath/energy (pranayama) session – good to start this as a 2 hour practical and then can do a 2-4 hour follow up practical and theoretical session with slideshow to help illustrate the teachings.
Qi Gong/Nei Gung / Energy, Healing and Enlightenment Practices
2-3 hour practical session which includes classical posturing and breath work using 'Wai Dan' methods (cultivating energy externally/from the environment and by isolating body parts in the same way that the asanas of Hatha Yoga do) and 'Nei Dan' / Nei Gung (cultivating internally so that energy builds in the abdomen and radiates outward). All the practices strengthen and cleanse the sinews, organs and glands of the body as well as opening deeper channels, most specifically the extra ordinary vessels.
Self Defence
2 hour practical session - of simple (effective) to more complex techniques (still effective – and which also help to teach students how to further refine their understanding of the borrowing, conservation and release of energy).
SIT – Stress Management for All
This is a half or full day workshop – practical and theory (with slideshow) – sharing some of the energetics which give rise to energy and vitality or stress and dis-ease. For yogis and non-yogis alike, all ages and walks. This is a great one for Corporates and ideal for whole day or even weekend events too.
Subtle Body and the Chakras
3 or 4 hour session with slideshow – usually 40/60%ish theory/practical.
Tai Chi
2 hour practical session introducing the basic principles of tai chi practice which help students feel grounded and chillaxed, as well as enhancing their understanding of their COG (Centre of Gravity), pranic flow, rooting, lifting, releasing...principles.
Thai and Self Massage
A practical and informal 2 hour session sharing Thai and self massage techniques which helps students further understand their asanas, their COG (centre of gravity) and energy flow.
Yoga Nidra / Yogic Sleep
2 hour session – includes some pranayama and chanting to prepare for deeper states of relaxation. We are working on a slideshow to share some of the theory behind the practices which would extend it to 3-4 hours total.
Yoga Sutra
A blend of postures (asana), breath/energy (pranayama) practices and relaxation/sleep (nidra) practices – 3 or 4 hours or whole day.